INTERESTED IN JOINING VA FOP LODGE 69?
Welcome to Loudoun-Dulles Lodge #69 of the Fraternal Order of Police (FOP). The FOP is the world's largest organization of sworn law enforcement officers, with more than 325,000 members in more than 2,100 lodges.
We are the voice of those who dedicate their lives to protecting and serving our communities. We are committed to improving the working conditions of law enforcement officers and the safety of those we serve through education, legislation, information, community involvement, and employee representation.
No one knows the dangers and the difficulties faced by today's police officers better than another officer, and no one knows police officers better than the FOP.
The Fraternal Order of Police is open to active and retired Law Enforcement officers, Civilian Military Law Enforcement Agencies, as well as members of Commonwealth Attorney's Offices. Membership statewide is over 8,000. Even if you are a member of other law enforcement organizations, membership in the FOP is more than worth the minimal cost.
What are you waiting for? Join the FOP today!
Have a question about membership? Contact us today with any questions you have about becoming a Member of the FOP.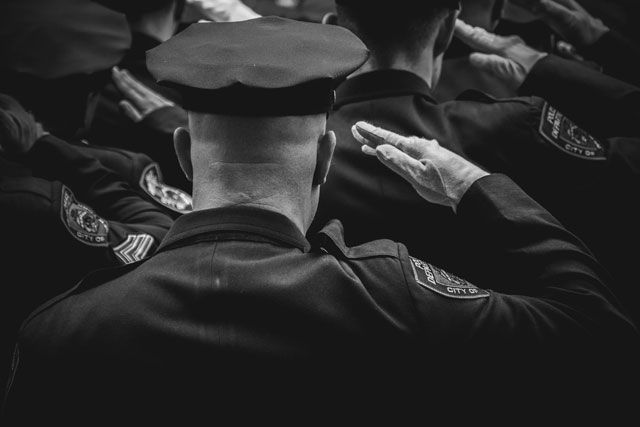 MEMBERSHIP BENEFITS
Members of the Loudoun-Dulles FOP Lodge 69 are entitled to a variety of benefits including:
Automatic Membership in National/State FOP
Subscription to National Journal
News Watch from National
Access to FOP merchandise
$2000 Insurance coverage Line of Duty Death State of VA
$2500 Insurance Coverage Accidental Death American Income (updated)
Scholarship for dependants of FOP of VA members
Legal Defense Plan – available ONLY to FOP members
Legislative Coverage in Richmond AND Washington, DC
Foundation
National & State Insurance Coverage Plans Available
National/State Credit Card
Fraternalism
Represent all Rank/File Law Enforcement Officers
Voice in Washington D.C.
Training Seminar/Workshops
National Office in D.C.
Web pages for National/State
Research division – National (Salaries, working conditions, equipment, law, rank/file)
FOP License Plates
Annual Free Events: Members Dinner, Family Summer Picnic, Holiday Christmas Party, and more.