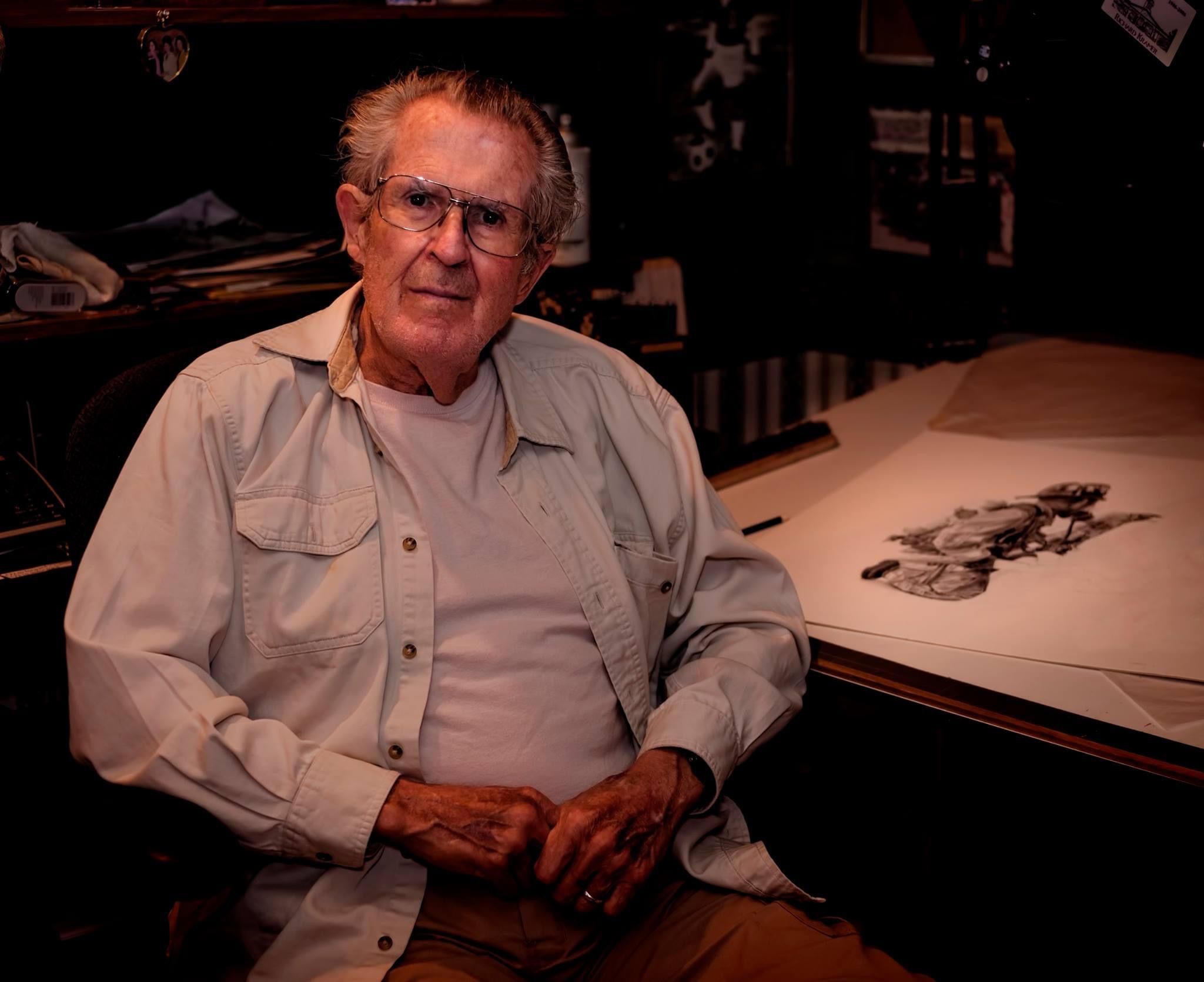 With great sadness, we announce the loss of our Honorary Lodge member, Dick Kramer.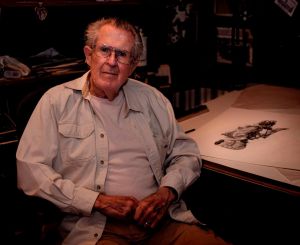 Friends, here is the information for Dick Kramer's wake and memorial service.
Calling hours will be from 2pm to 4pm and 6pm to 8pm Tuesday, Jan. 18, and from 2pm to 4pm Wednesday Jan. 19 at the Loudoun Funeral Chapel, 158 Catoctin Circle, SE, Leesburg,VA 20177.
The memorial service will follow from 4pm to 5pm on Jan. 19.
Our family would be honored by any who can attend.
Dick Kramer, U.S. Navy veteran and acclaimed artist and illustrator, 83, passed away January 14, 2022, at his home in Leesburg, VA, beside his beloved family.
A memorial service will be held at the Loudoun Funeral Chapel in Leesburg.
Mr. Kramer was born on April 1, 1938 in Newark, NJ, to Donald and Pearl. From a very young age Dick had a calling to art and would draw on anything he could get his hands on. In fact, one of his first jobs was for a local butcher and he was paid in the brown paper that would be used to wrap the various meats in the shop. His mother would often receive calls to their home in Nutley, NJ, from displeased teachers finding Dick's textbooks covered in drawings.
After attending Nutley High School Dick enlisted in the United States Navy at the age of 17 and became the youngest 2nd Class Petty Officer in the Pacific Fleet, serving as an Aviation Ordnanceman. After a troubled youth Dick would refer to his decision to join the Navy as the best decision he ever made, second only to his decision to propose to his wife, Virginia. They would marry soon after Dick's honorable discharge in 1959.
Dick quickly returned to his pursuit of art, attending the Newark School of Art and the School of Visual Arts in New York City at night. With the birth of twin boys Richard and Robert in 1960, money was tight and Dick would work various jobs during the day including selling vacuum cleaners door to door to provide for the growing family.
As a convert to Catholicism and follower of the teachings of Christ, Dick was ordained a Deacon in 1976 at St. Joseph's Church in Newark. This would be a lasting source of pride for Dick as he worked to serve Christ throughout his life. Always dedicated to the service of his country, a few years later Dick and his daughter Suzanne would make New Jersey history as the first father and daughter to graduate from the same police academy – the Essex County Police Academy in Verona, NJ. They would go on to serve together as Special Deputy Sheriffs.
In the following years Dick would flourish as an artist, working as a freelance illustrator in New York City for many notable clients such as Grosset & Dunlap, Bell Telephone, and the National Football League to name a few. During this time he was accepted into the prestigious Society of Illustrators.
In 1981 Dick accepted a position as a staff artist for the defense contractor ITT to support their military programs. He would go on to paint over sixty original paintings for the Air Force Art Program, including what would become one of the defining works of his life. In 1987 Dick would paint an enormous sixteen by eight-foot mural honoring the 40th anniversary of the Berlin Airlift, which he would present to President Ronald Reagan hours before his historic "Mr. Gorbachev, tear down this wall" speech at Brandenburg Gate. This mural hangs in honor at Berlin's Templehof Airport and will soon be transferred to the Allied Museum.
An unapologetic America-loving patriot, Dick would open his own studio with wife Ginny and spend the rest of his career honoring the military and law enforcement, whom he loved so deeply, through his art. Dick would go on to create hundreds of pieces of art profiling every type of first responder and elite unit imaginable. He has been the recipient of countless awards from police and military organizations including the Department of Homeland Security for his skillful depiction of these heroes. He was named Entrepreneur of the Year by the Loudoun County Chamber of Commerce in 1998 and Citizen of the Year by the city of Purcellville, VA in 2014.
He was preceded in death by his parents, his aunt Evelyn Murray, his brother Elwood "Pete", and son-in-law Anthony Torsiello. He is survived by his beloved wife Virginia, son Richard and daughter-in-law Debbie of Petersburg, NJ, son Robert and fiancée Brenda of Edison, NJ, daughter Suzanne Torsiello of Middletown, NJ, daughter Kathleen Sciaraffo of Middletown, NJ, and son Stephen and daughter-in-law Amy of Bettendorf, IA. Grandfather of Robert, Katie, AJ, Brittany, Tara, Steve, Nicole, Michael, Jillian, Chloe and Colton. Great Grandfather of Ella, Brooklyn, Ryan, Aeva, Layla and Connor.